We are a premier, one-stop custom printshop that proudly serves the local area.
From packaging and promotional products to posters and postcards, our offset and digital printing experts are ready to turn your project into a thing of beauty.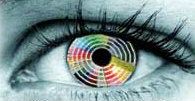 WE HAVE AN EYE FOR COLOR
Since 1985 Associated Printing has been providing our customers with quality printing services. We continue to change our offerings to better serve the needs of our customers.
If you're looking for a top-quality custom printer with friendly, skilled professionals, look no further. We'll work with you every step of the way as part of our unwavering commitment to exceed your expectations.