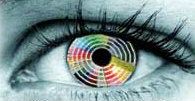 WE HAVE AN EYE FOR COLOR
Since 1985 Associated Printing has been providing our customers with quality printing services. We continue to change our offerings to better serve the needs of our customers. Hopefully this website will give you a good insite to our services however at anytime we welcome your call or visit.
To place an order or get help with a new project, enter our online Customer Service Center. To download useful software and find helpful information, search our Resources & Support area. To learn more about us, browse through our Company Information section.